Saturday, April 21, 2018
The 32nd Annual Oracle Spring Run Car Show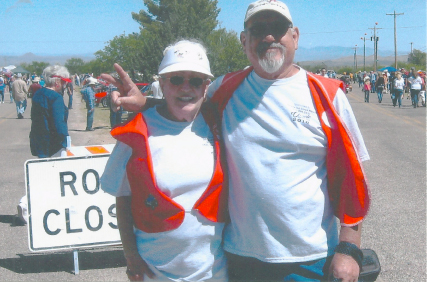 The Oracle Car Show is dedicated this year to Bunny Evans Ortiz who gave 21 years of volunteer help to make this show a success. Bunny did the majority of the fund raising as well as working 8-9 hours on site day of the show. She passed away recently & will be missed by all.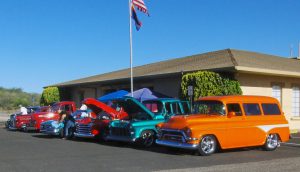 PRE-REGISTRATION:  $25 donation to Oracle Historical Society, $30 after April 13 postmark. Fee includes T-Shirt, Lunch for 2, Goody Bag to pre-registered or as supplies last, Trophies, Dash Plaque to first 100 entries, DJ Miller, Door Prizes, 50/50 Drawing. 2nd vehicle $10, judging only.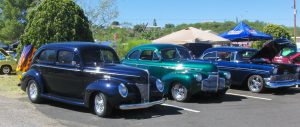 AWARDS:  Entries open to ALL makes & models of cars, trucks, off roads & cycles. Trophies & Car Show sweatshirts given to top 20 vehicles. Trophies for Best Engine, Paint, Interior, Best of Show Truck, Best of Show Car and trophies from other organizations. Awards given out at 2:30 by the DJ.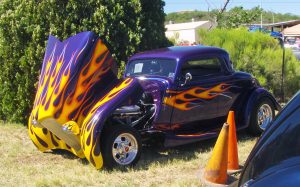 REGISTRATION & CHECK-IN 7:00-9:15 AM:  at parade line-up across from Circle K. Donuts! Parade runs through town at 9:30 AM to Pinal County Courthouse Park.
Limited to 200 entries. If we pre-register our maximum we will not take any entries on the day of the event.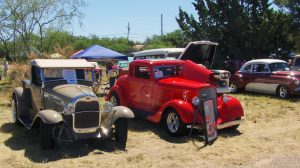 INFORMATION:  Mail entry form & fees to
Oracle Historical Society
PO Box 10
Oracle, AZ 85623-0010
or drop off at Oracle Car Quest.
For more info call 520-896-9609 & leave message for Margaret or email
m.guyton@msn.com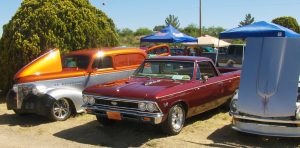 ACTIVITIES:  Oracle Oaks Festival includes Flea Market, Craft Fair, Parade & Book Sale at the Oracle Public Library.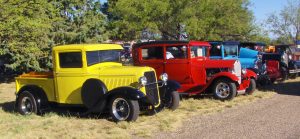 VENDORS WELCOME:  $35 for 12 X 12 non-food space.
$60 for 12 X 12 food space.
Anyone wishing to advertise in our goody bags, let us know by April 6.